Auckland Trains
Auckand Trains shows the passenger train timetable data for Auckland, New Zealand.
The station map is completely up to date including the new Manukau station.
Features:
All stations selectable from simple network diagram
Swipe station buttons to quickly swap their order (for return trips)
Public holiday schedules and network shutdown weekends accounted for
Automatic timetable updates as Auckland Transport issues new timetables
No ads, just the facts
The timetable information is derived from the official information published by Auckland Transport. This app is not affiliated with Auckland Transport.
Download

Screenshots
iOS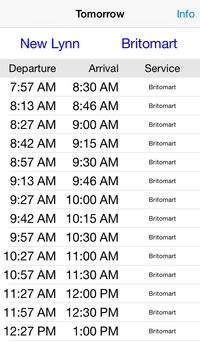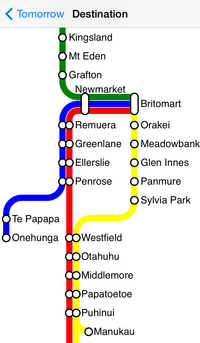 Android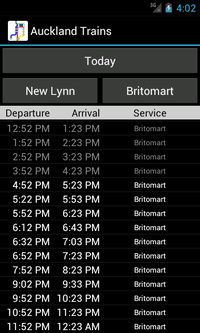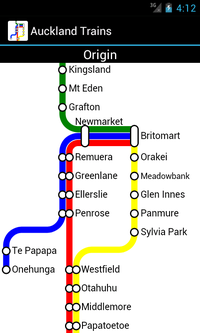 Auckland Trains is Copyright © 2012 by Greg Hewgill
Greg Hewgill <greg@hewgill.com>