NZSL Dictionary
New Zealand Sign Language Dictionary contains diagrams and videos for over 4,000 English words and phrases.
A "Word of the Day" feature introduces you to a new vocabulary word every day.
All the diagrams are built in to the application so they can be viewed offline. To view the videos, an active Internet connection is required.
Supported Devices
iPhone Screenshots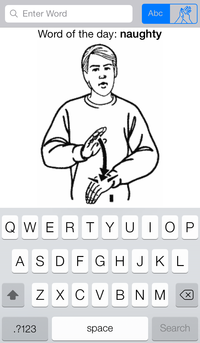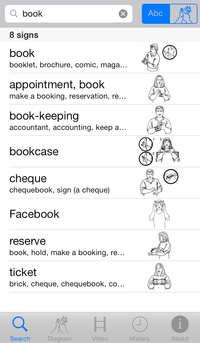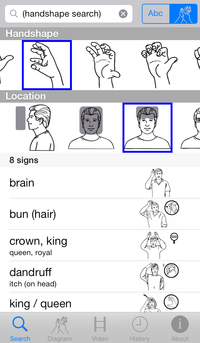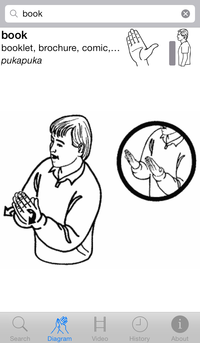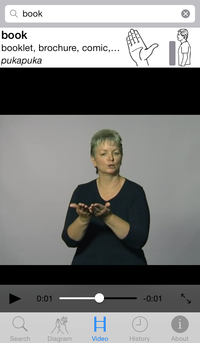 iPad Screenshot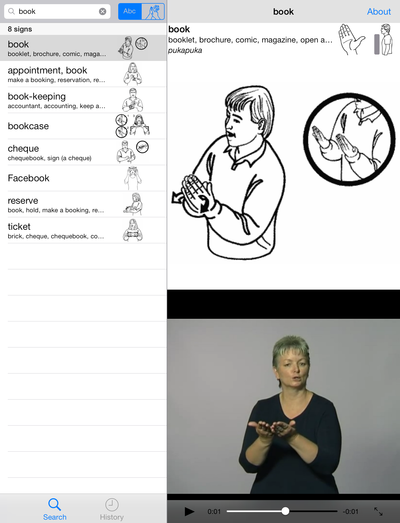 Android Screenshots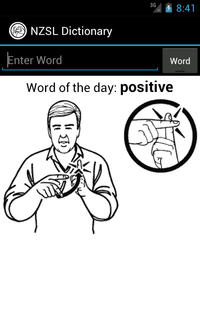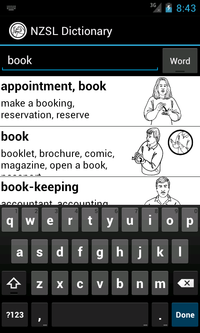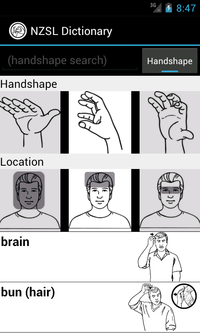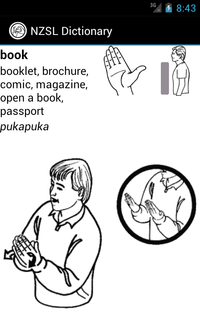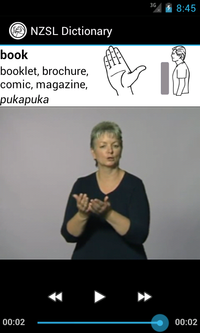 Acknowledgements
Thanks to the Deaf Studies Resarch Unit, Victoria University of Wellington for publishing The Online Dictionary of New Zealand Sign Language under a Creative Commons Attribution-NonCommercial-ShareAlike 3.0 Unported License. This app would not have been possible without the opportunity to build upon their work.

App design and programming by Greg Hewgill <greg@hewgill.com>