Card Games Widget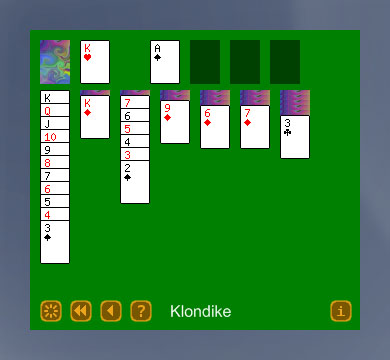 Description
This Widget includes five solitaire card games - Freecell, Golf, Klondike (classic solitaire), Monte Carlo, and Pyramid. Instructions are included for each game, plus a hint function that suggests a next move, and full undo capability.
Download
Read comments or leave a comment.
Version History
1.1 (2006-06-19) Added Freecell and Golf games.
1.0 (2006-06-10) Initial release.
Greg Hewgill
<greg@hewgill.com>