xearth for Windows
Xearth for Windows is a port of Kirk Johnson's original xearth [local mirror] program to Microsoft Windows. Xearth renders a shaded image of the earth on your desktop, as seen from your favorite vantage point in space. By default, the image is updated every five minutes according to the current position of the sun.
Xearth for Windows works with any 32-bit version of Windows, including 95, 98, ME, NT, 2000, and XP. On some Windows XP, I have been told that you need to uncheck "lock desktop" in order to see the earth display.
View the latest release notes (2012-01-11)
Download xearth (about 210K)
Read xearth documentation online

Earthquake Server Status
2012-01-11 - Updated the URL of the USGS data to support the new RSS feed instead of the old text page. The new URL used is: http://earthquake.usgs.gov/earthquakes/catalogs/eqs7day-M5.xml. This feed reports the last 7 days of magnitude 5 or greater.
2006-07-29 - Fixed a long-standing problem with some types of proxy servers that require authentication.
2003-10-11 - xearth no longer uses the old "finger" protocol for earthquake updates. The current earthquake information is now retrieved from the url http://neic.usgs.gov/neis/finger/quake.asc. This will solve many problems with proxies, firewalls, and filters.
2001-02-28 - In order to display earthquake information, xearth uses a server at the USGS (United States Geological Survey) to obtain real-time earthquake status. However, lately this server (gldfs.cr.usgs.gov) has been unresponsive to queries from various locations around the internet. The effect you will see is xearth will fail to update its display to show the most recent earthquakes.
I plan to change xearth to avoid using the current server and to use the web-based Near Real Time Earthquake List, also provided by the USGS. This server is more widely available and can also be accessed using standard protocols where finger doesn't always work (such as behind many types of firewalls).
Technical information: xearth uses the "finger" protocol to obtain earthquake status. The finger address is "quake@gldfs.cr.usgs.gov". Web browsers usually don't support the finger protocol directly, so to see the information xearth is getting you need to use a "finger gateway". There are several around the net, one that usually works is here.
Online Gazetteer
Gazetteer \Gaz`et*teer"\, n. [Cf. F. gazetier.] 3. A geographical dictionary, a book giving the names and descriptions, etc., of many places. (From Webster's)
One of the features of xearth is the ability to place markers on the globe at specific locations. Xearth comes with 76 locations built-in. If you know the latitude and longitude of a city, you can place a marker on your xearth map.
Provided in these pages is a gazetteer of place names for use with xearth. If your location of interest is already in this database, you won't have to look up the coordinates of your location yourself. There are two ways to search the gazetteer:
Fill in a partial or full city name in the field below and press Submit. All place names containing the text you type will be shown.
Click somewhere near your location on the world map. The ten nearest places to your click location will be displayed.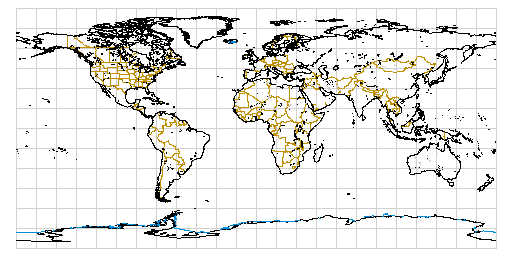 How to find your current location
Sometimes you will not be able to find your location of interest in the above database. There are many resources on the net that can be used to determine the coordinates of a location. Here are some to try:
United States
Canada
Australia
Worldwide
Source Code
The source code to Xearth for Windows is now available!
Download xearth for Windows source (about 170K)

Original Mirror
It appears that Kirk Johnson's original xearth web site has vanished from the Internet. However, thanks to the Internet Archive WaybackMachine, I was able to download and reconstruct the original xearth page. Note that many of the links on that page are broken and refer to web sites that no longer exist; since it is an archived mirror I do not plan to fix them.

In addition, for the sake of completeness, here are a few of Kirk's original xearth distribution files that I've been able to find:

xearth for Windows is Copyright © 1997-2006 by Greg Hewgill
Greg Hewgill <greg@hewgill.com>

likeable